Cloud computing is a style of computing that is virtual and dynamically scalable. It is accessible anytime, anywhere, using any device. Hence the term "on-demand availability." The unique characteristics of cloud computing are its elasticity and available capacity ready to be consumed on demand. Consumers can access applications online, which are abstracted from the IT infrastructure environment. Consumers pay only for what they consume. It's also called a utility model, much like the electric and water utility companies. Companies are adopting cloud computing as an enabler for their business by leveraging external infrastructure at a lower cost, therefore providing more services. This will give them a better competitive advantage. Companies working on the SAP system can also experience the benefits of SAP cloud computing.
Cloud Strategy and Assessment Services
Organizations must understand that cloud computing is a major undertaking and quite disruptive to the business process. It is imperative to consider the impact on the business and the technical complexities, integration points, data security, governmental and compliance challenges.
A feasibility study must be conducted to forecast the performance and the stability of enterprise applications, and the likelihood to be cloud enabled. Cloud computing reliability will be determined through cloud readiness assessment by our trained professionals.
A disciplined, proven methodology is critical to gain an accurate assessment of the required effort, investment, and the value proposition.
The organization must have a clear business objective with clear measurable goals to be achieved. Is the objective to reduce operational cost, or is it about reducing capital budget? Is the objective to deliver services quicker and more consistently for a better customer experience?
Types of Cloud
Private Cloud
ExpoTech will design a complete end-to-end integration and orchestration of a private shared resource for internally managed enterprise applications development supporting continuous operations and DevOps.
Public Cloud
Expotech will assess cloud provider's partners based on your business objectives and needs. ExpoTech will design a turnkey solution leveraging IaaS, PaaS, and SaaS providers. ExpoTech will help you deploy Disaster recovery as a Service (DRaaS), as well as Storage as a Service (SaaS).
Hybrid Cloud
ExpoTech provides a team of experts to help your organization orchestrate a hybrid cloud approach. The hybrid cloud will help you strategize, plan, manage and execute the most optimal approach with a maximum return on investment and the highest possible security. A hybrid cloud approach focuses on leveraging your internal capabilities as well as your external cloud provider's technologies.
Cloud Computing Total Cost Of Ownership (TCO)
ExpoTech will formally conduct a TCO analysis using our best methodologies to assist your organization to analyze and the costs, and the business efficiencies, economic value as a return.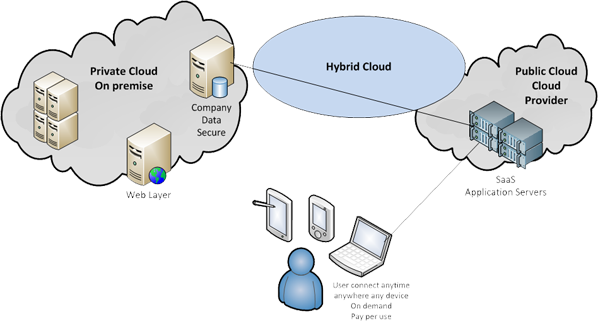 Enterprise Cloud Readiness Assement
Expotech Will Conduct a Formal Detailed Assessment of Your Environment, Including:
Application virtualization
Infrastructure and Platform virtualization
Data synchronization
Integration points
Application performance
Security and Compliance
Value proposition and costs
Cloud Computing Reliability and Scalability
Cloud computing reliability and scalability is designed to grow with your company. Unlike other hardware and software resources that are designed for predetermined values, cloud computing can adjust capacity for more resources as the demand increases. With SAP cloud computing, you can take your business operations to levels you did not think were possible.
---

---

---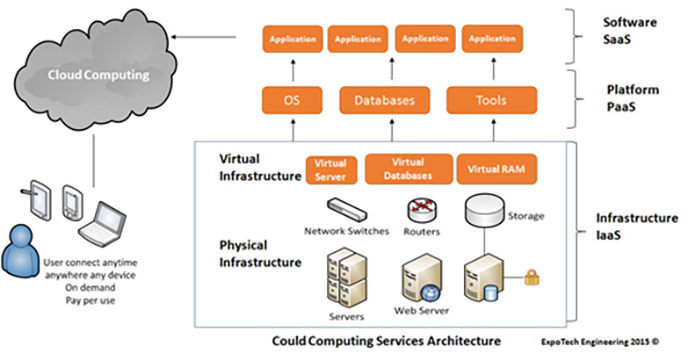 ---
---